WASHINGTON — Senators are hoping to convince President Donald Trump to help Americans recovering from devastating natural disasters all across the country, as the president balks at spending another dollar on Puerto Rico.
A group of Republican senators headed to the White House on Thursday afternoon to try to reach some kind of agreement with the president, who has repeatedly suggested that Puerto Rico has gotten too much money and that it is misusing the funds. The deal will also need to be agreeable to Democrats, who have refused to budge on providing funding for Puerto Rico along with other disaster-stricken parts of the US.
"I'm going to go see what he's interested in," said Sen. Rick Scott, whose home state of Florida was hit by Hurricane Michael last year as it tried to recover from Hurricane Irma the year before. Tens of thousands of Puerto Ricans also moved to Florida after Hurricane Maria in 2017.
"Best-case scenario is that we come to an agreement on something that we can get this aid moving," he said. "We've got problems happening with my state, the Southeast … we've got the Midwest, so we've got to get moving."
Scott added that he's disappointed with Democrats for not moving on aid that both parties agree on for now, and dealing with contentious funds — i.e., money for Puerto Rico, where aid has already lagged behind resources for mainland states — later.
"Puerto Rico's success is America's success, and Puerto Rico's recovery is America's recovery," Scott said in his first speech on the Senate floor this year.
People recovering from natural disasters all across the country, from the West Coast to Puerto Rico to the Midwest and the South, are struggling to rebuild and survive day to day as Congress again failed to pass a disaster relief bill this week, stalled on the president's unwillingness to provide more disaster relief for Puerto Rico. Congress is now beginning a two-week break through April 29.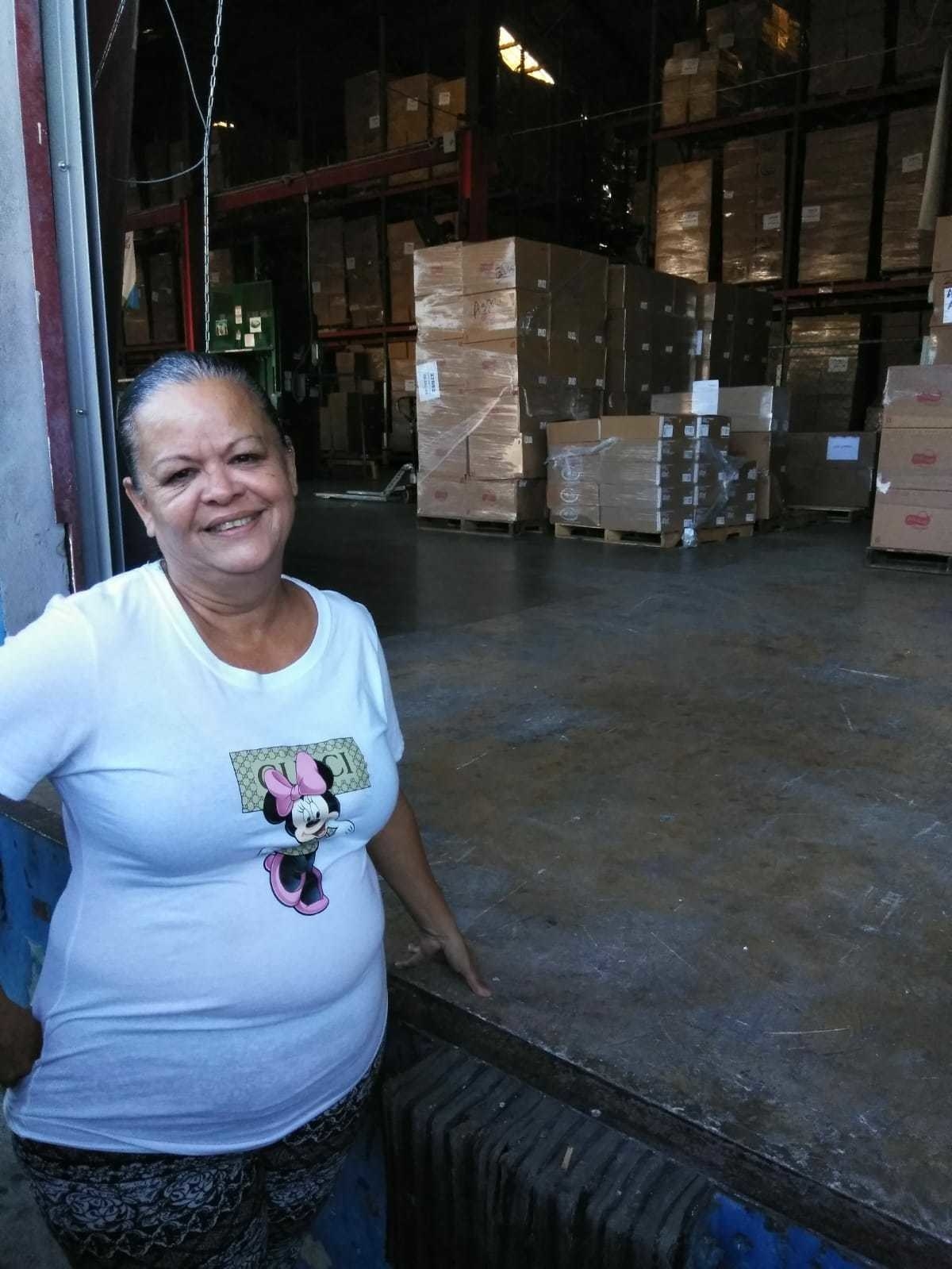 "It's been really hard. In the community where I live, it's been really hard because many people are lower income and don't have many resources," said Lillian Nieves, one of 1.3 million Puerto Ricans who saw significant cuts to their food stamp checks starting March 1. The island's food stamp program has been short on funding since February, and additional money for the program is supposed to be a part of a disaster relief deal in Congress.
Nieves told BuzzFeed News that she and her husband, who has cancer and has to use adult diapers for the rest of his life, lost their home and all their possessions during Hurricane Maria. The food stamp checks meant that she could make sure they both ate and could still afford to pay their electricity bill and buy diapers and medication for her husband.
Nieves and her husband's food stamp funds were cut in half in March, from around $402 per month to $202 per month. Without additional emergency food stamp funding, Puerto Rican authorities say they will have to cut people's checks even further or start to remove people from the program entirely.
"Honestly, Puerto Rico needs help — we need it more than ever. We are in a very dire situation, emotionally, mentally, economically," Nieves said over the phone from Río Piedras, Puerto Rico. "We are US citizens too. There are many people dying of hunger and need."
Meanwhile in Georgia, farmers are struggling to stay in business after a rough 2017 season in which crops were infested with whiteflies, followed by the battering of Hurricane Matthew last year and a downturn in crop prices.
"I don't know if I can ever repay the amount of debt I have now," said Justin Long, a fifth-generation cattle, cotton, and vegetable farmer. He said that if some disaster aid were to come through, he could at least try to restructure his debt a little better with banks, and start planning for the future of his farm, which he had hoped to pass down to his sons.
"Both sides of Congress, both sides of the Senate, just cannot get along, and the American public is having to pay the price for it," he said. "No matter if they're Republicans or Democrats, we elected them to serve us, and they're doing a very shitty, shitty job."
Long said that while he doesn't blame just one party, the idea that Democrats are stopping aid from coming to Georgia and other states because they want funds for Puerto Rico, a territory, makes him angry. "That's what they're using for leverage against their own people, and that just burns me," he said.
In October, Trump visited Georgia to talk to farmers in the aftermath of the hurricane. Now, with the disaster aid still tied up in Washington, Long, who is also the Decatur County Farm Bureau president, said he's hoping the president hasn't forgotten the state.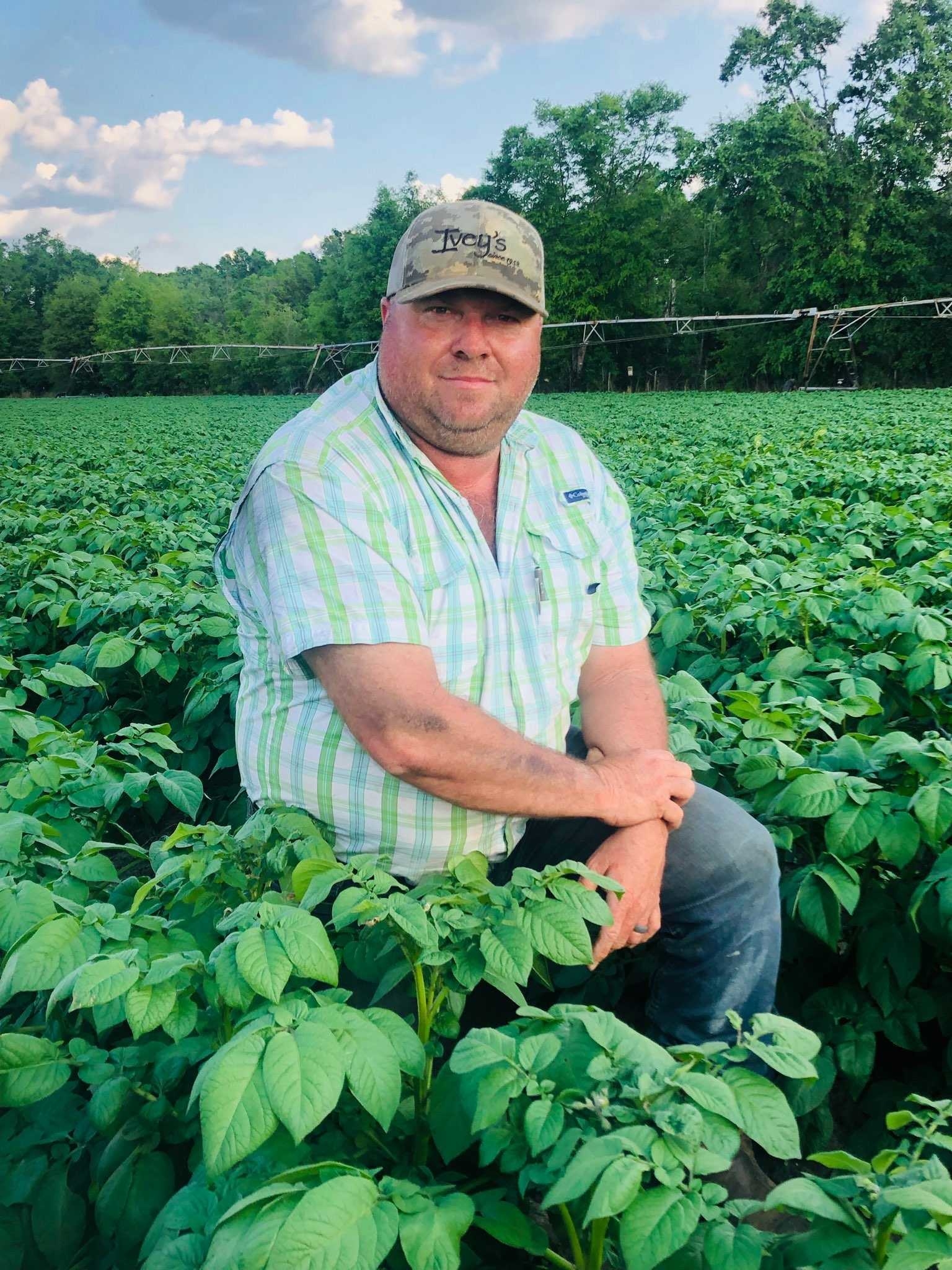 "Well, I admire somebody who sticks to their word, no matter which side of the fence they're on. A man's word is all he's got in this life to go by," Long said.

On the West Coast, people in California who lost their homes to wildfires last year are still dealing with unstable living conditions, some living in their cars, and, in the town of Paradise, still living without a reliable clean drinking water system.

In North Carolina's Pender County, one of the hardest hit by Hurricane Florence last year, there's still debris on the roads, houses stripped of walls, roofs waiting to be reconstructed, and concerns about water quality after several factory farms with animal waste were flooded in the storm.

"The devastation there from the flooding was enormous. I'm just starting to do some rebuilding this month, I'm hoping to start Monday," said Kemp Burdette, who monitors water quality in the region and whose home was inundated during Hurricane Florence.

"It's infuriating that something like a political grudge would hold up relief funding not just for people in Puerto Rico but for people everywhere else too," Burdette said. "To think that we wouldn't be providing aid when it's needed for any reason."

That's in addition to people in several other states dealing with the fallout of hurricanes, tornadoes, and flooding.

Senators from both sides of the aisle, including Trump allies in Georgia and Florida, have been under pressure to reach a deal. The Republicans' $13.4 billion disaster relief bill includes relief for several states and includes $600 million in emergency food stamp relief for Puerto Rico.

Both the Republican and Democratic proposals in the Senate now include funding for Texas, Florida, Georgia, California, North and South Carolina, and states more recently hit by flooding in the Midwest, as well as food stamp funding for Puerto Rico.

But the $14.2 billion Democratic proposal, building on a House bill passed in January, also includes $431 million for debris removal and temporary emergency fixes to infrastructure in Puerto Rico, as well as the US Virgin Islands, Georgia, and other states, and $250 million for clean water projects in several parts of the nation.

Over the weekend, Republicans offered another package, which would increase block grants for all disaster-hit areas including Puerto Rico, but on the condition that the island would not receive those additional funds until it spends the $41 billion it's already been allocated.

The president has repeatedly made the false claim that Puerto Rico has received $91 billion in federal disaster aid. In reality, about $11 billion has actually reached the island more than a year and a half after the storm, out of a total $41 billion approved by Congress and the White House.

"We made a substantial offer to Democrats on Saturday and they categorically rejected it," Senate Appropriations Committee Chair Richard Shelby said of the offer.

Democrats say the offer didn't include specific funding for Puerto Rico.

"The Republican plan inflates a pot of funding that all disasters can take from and says Puerto Rico is eligible only after it spends the funding that the administration is refusing to release," said a senior Democratic aide.

The aide said on Thursday Senate Minority Leader Chuck Schumer had offered to pass a "shell" bill and take the negotiations to conference, so differences could be reconciled between the House and Senate, but that there had been no response from Majority Leader Mitch McConnell. McConnell's office did not respond to a request for comment.

One of the authors of the Republican disaster relief proposal, Sen. David Perdue, said his home state of Georgia is in desperate need of aid.

"In my state we're losing farmers because of this," Perdue said this week. He added that the Democrats' refusal to drop the additional funding for Puerto Rico was "frustrating" and "obstructionism."

Sen. Patrick Leahy, who authored the Senate Democratic disaster aid proposal, said on Thursday that he still thinks his proposal is the best way forward.

"I put together a package that would get 90 votes in the Senate. They should take it," he said, suggesting the plan could survive a presidential veto.

"I'm not voting for anything that does not have aid for Puerto Rico. Those are Americans," he said.

<!-comments-button-->