President Trump says he's negotiating a deal for China to address a promise it made to President Obama — and broke: to stop hacking and stealing information from American businesses to give to Chinese ones.
But while the official White House line is that the two countries have a three-month deadline to reach a new deal before the US raises tariffs significantly, China's official description includes neither a deadline nor any mention of hacking or intellectual property.
Both sides do agree, at least, that Trump and Chinese leader Xi Jinping dined together Saturday at the G20 summit in Buenos Aires, where they discussed a temporary halt to proposed tariffs against each other. They also discussed North Korea and cracking down on the opiate fentanyl.
According to a White House statement, the two also "agreed to immediately begin negotiations on structural changes," including on "cyber intrusions and cyber theft," and that if they don't reach an agreement within 90 days, the US will raise tariffs on Chinese goods from 10% to 25%.
"Cybersecurity, cyber hacking — those are structural issues that have to be addressed — essential. But China is agreeing to address them, and that's important," Larry Kudlow, Trump's economic adviser, said of the talks in a call with reporters on Monday. "It's on their list. So I can't announce compliance; I can just say that it's front and center, and President Xi acknowledged that."
It's not clear, however, how seriously China's taking the Trump proposal. Its Ministry of Foreign Affairs mentioned neither a deadline nor anything related to cyberactivity or intellectual property in its description of Trump and Xi's meeting. The Chinese Embassy didn't respond to a request for comment.
Such a deal, if it were to happen, would evoke the Obama–Xi agreement of 2015, the high watermark of Obama's cyberdiplomacy with China. In it, the two countries agreed that "neither country's government will conduct or knowingly support cyber-enabled theft of intellectual property" in order to give it to their own businesses. While both countries are among the world's powerhouses when it comes to hacking to spy on foreign targets, the US has long insisted it doesn't do so for the sake of its private businesses and expressed indignation that China does.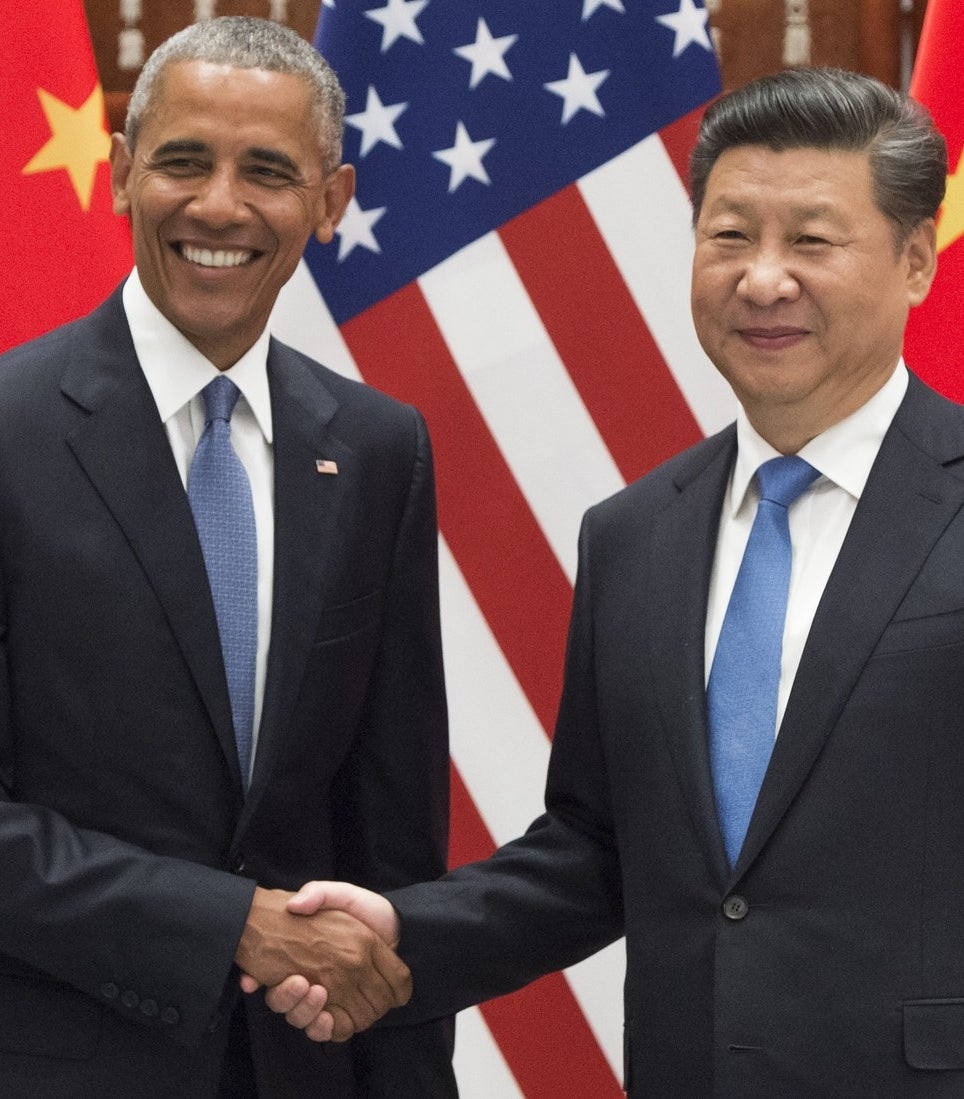 There is debate over how seriously and how long China honored the Obama–Xi agreement. It's widely acknowledged that Chinese government hacking did drop significantly around that time, though the body most responsible for it, the People's Liberation Army, also was in the midst of a massive reorganization that might have affected its ability to hack.

"I think it was a necessary first step," Priscilla Moriuchi, former director of the National Security Agency's East Asia and Pacific cyberthreats office and current director of strategic threat development at Recorded Future, told BuzzFeed News. "We could not have gotten to this point without it because the Chinese were unwilling to even admit that [intellectual property] theft was ongoing or that it was a problem that needed to be discussed."

Regardless, it's clear the US doesn't believe China's abiding by the agreement now. Since July alone, the US has charged dozens of people in at least seven cases, accusing them of working for the Chinese government to steal American intellectual property.

In November, Rob Joyce, Trump's last cybersecurity coordinator, who's now an official with the NSA, said that "It is clear they are well beyond the bounds of the agreement today that was forged between our two countries."

If China does agree to such a deal with Trump, it will differ significantly from the Obama one in that it will come with the additional risk of penalties for noncompliance. "The big difference between this statement & the 2015 agreement are the tariffs. There were no enforcement mechanisms for the 2015 agreement," Moriuchi said in a text.

But striking such a deal is ultimately unlikely, said Adam Segal, a China and cybersecurity expert at the Council of Foreign Relations.

"The Chinese believe they have reached a new equilibrium with the US on espionage. They're not going to be caught as much, the number of breaches may be down, but they're going to continue doing it," Segal told BuzzFeed News.

"Given that it already sits in a long list of structural problems, I believe the Chinese are unlikely to address in the 90-day period — if at all," he said.

<!-comments-button-->