The Trump administration is considering taking executive action to bar certain migrants from entering the country, a potential sweeping change and a response to a caravan of migrants heading toward the US border, according to sources familiar with the administration's thinking.
The extraordinary proposal, which has not been finalized, would have the Department of Homeland Security and Department of Justice attempt to make certain migrants ineligible for asylum if they have been barred from the country by a presidential proclamation. A presidential proclamation would then cite a statute that allows for the president to block those who are detrimental to the interests of the country.
The language under consideration by the administration states that the president has authority to impose additional limitations on entry beyond the grounds for exclusion set forth in the law, citing the Supreme Court's decision in the recent travel ban case. The action would clear the way for a potential proclamation that would spell out the types of individuals ineligible for asylum and thus forbidden to enter.
The proposed executive action was first reported by the San Francisco Chronicle.
"The Administration is considering a wide range of administrative, legal and legislative options to address the Democrat-created crisis of mass illegal immigration," a White House official said. "No decisions have been made at this time. Nor will we forecast to smugglers or caravans what precise strategies will or will not be deployed."
The language notes that past proclamations have included exceptions for those filing for asylum, but that if the president determines that the entry of immigrants is detrimental to the national interest and the president has not made an exception for asylum, then the immigrant should be ineligible for asylum as long as they are barred from entering under the proclamation.
"Andres Manuel's stance has been clear: migrants' human rights have to be respected. We need comprehensive policies, not repressive ones," Jesus Ramirez, a spokesperson for President-Elect Andrés Manuel López Obrador, told BuzzFeed News. He added that countries have a right to define their own policies but "they must fall within international norms." Finally, he said that "there must be co-responsibility in regards to the development of countries in the region. No one can wash their hands of it."
The Mexican Foreign Ministry told BuzzFeed News that there was "no reaction" as of yet to Trump's possible actions.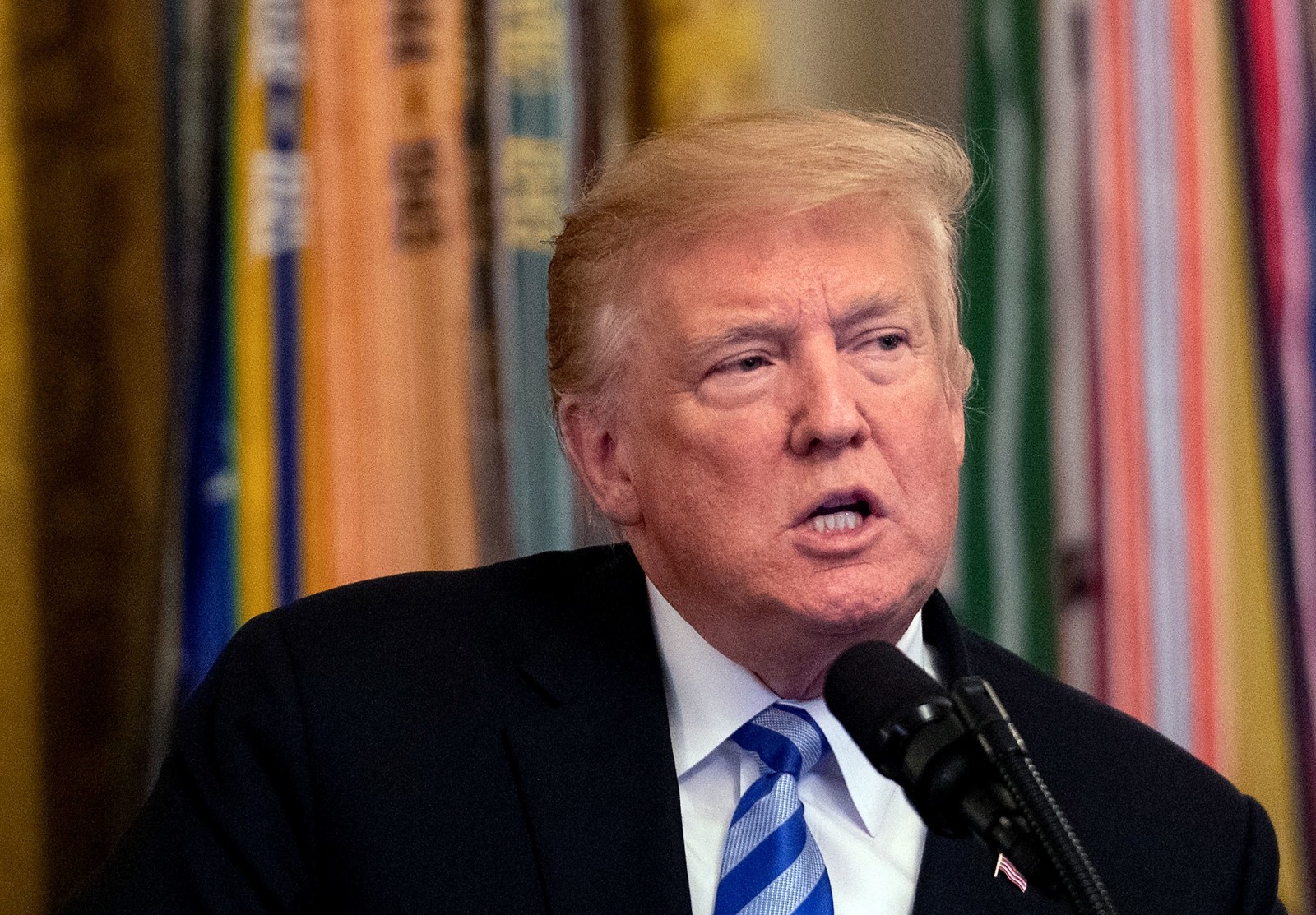 The new policy, if put into place, would be a sweeping change by the Trump administration and its latest move to restrict immigration as a caravan of migrants from Central America marches toward the US.

Around 7,000 people — two-thirds of whom are women and children — are traveling as part of the caravan through southern Mexico on their way to the United States. The majority of those in the caravan are from Honduras and Guatemala.

Trump has repeatedly attacked the group of migrants, vowing to prevent them from entering the country and stoking fears that "criminals and unknown Middle Easterners are mixed in" with the crowd. He later admitted there was no proof for his claims.

When asked Tuesday if he was implying that the caravan had terrorists from the Middle East within it, Trump replied: "There could very well be."

The president has also threatened to send the military to the border or shut it altogether to block the flow of migrants.

"To those in the Caravan, turnaround, we are not letting people into the United States illegally," he tweeted Thursday. "Go back to your Country and if you want, apply for citizenship like millions of others are doing!"

<!-comments-button-->