The Trump administration's deliberate response to the feared death of Saudi journalist Jamal Khashoggi shows a hesitance to rely on the accounts of the two countries that can provide answers about his fate: Saudi Arabia and Turkey.
Both authoritarian countries have a long history of attacking journalists and critics. And at the same time, the crisis over Khashoggi's disappearance at the Saudi Consulate in Istanbul last week marks a new escalation in a long-running rift between Saudi Arabia and Turkey.
The politics of that rift — with each country having a stake in undermining the other — have complicated the fallout in Washington over Khashoggi's disappearance, as well as the search for answers about his fate.
"Look, I think everyone agrees that we need to get to the bottom of what happened. No question," said a US official dealing with the crisis, speaking on the condition of anonymity to be candid. But he urged caution in assessing the information that has been released so far about Khashoggi, saying that some of it has been "pushed by people with obvious agendas, and with little evidence. Let's all take a deep breath here and figure out what really happened."
Senior US officials have so far refrained from publicly accepting Turkey's claims that Khashoggi was killed and dismembered in the Saudi Consulate in Istanbul — while also casting doubt on Saudi claims that Khashoggi left the consulate unharmed. President Donald Trump said on Thursday that US investigators were in Turkey working to determine what had happened, saying it would be "a very sad thing" and a "terrible, terrible precedent" if Khashoggi had been killed.
The Saudi–Turkey rift highlights the fact that neither country is a trustworthy source of information about Khashoggi. At the heart of it is a dispute between regional powers: Saudi Arabia, backed by the United Arab Emirates and Egypt, on one side, and its Gulf rival Qatar, backed by Turkey, on the other. Saudi Arabia has cast its battle for influence with Qatar as an existential crisis, even leading to an air and sea blockade last year of the small but wealthy country.
The acrimony between the two competing factions came to a head during the revolutions of the Arab Spring and the contentious issue of the Muslim Brotherhood, the Islamist movement backed by Qatar and Turkey in those struggles, which Saudi Arabia sees as an impediment to its regional influence.
Even as Saudi Arabia pushes a narrative of reform under its young crown prince Mohammed bin Salman, it has cracked down on dissent aggressively. Sherif Mansour, the Middle East and North Africa program coordinator at the Committee to Protect Journalists, said that the organization is monitoring the cases of at least 16 imprisoned Saudi journalists.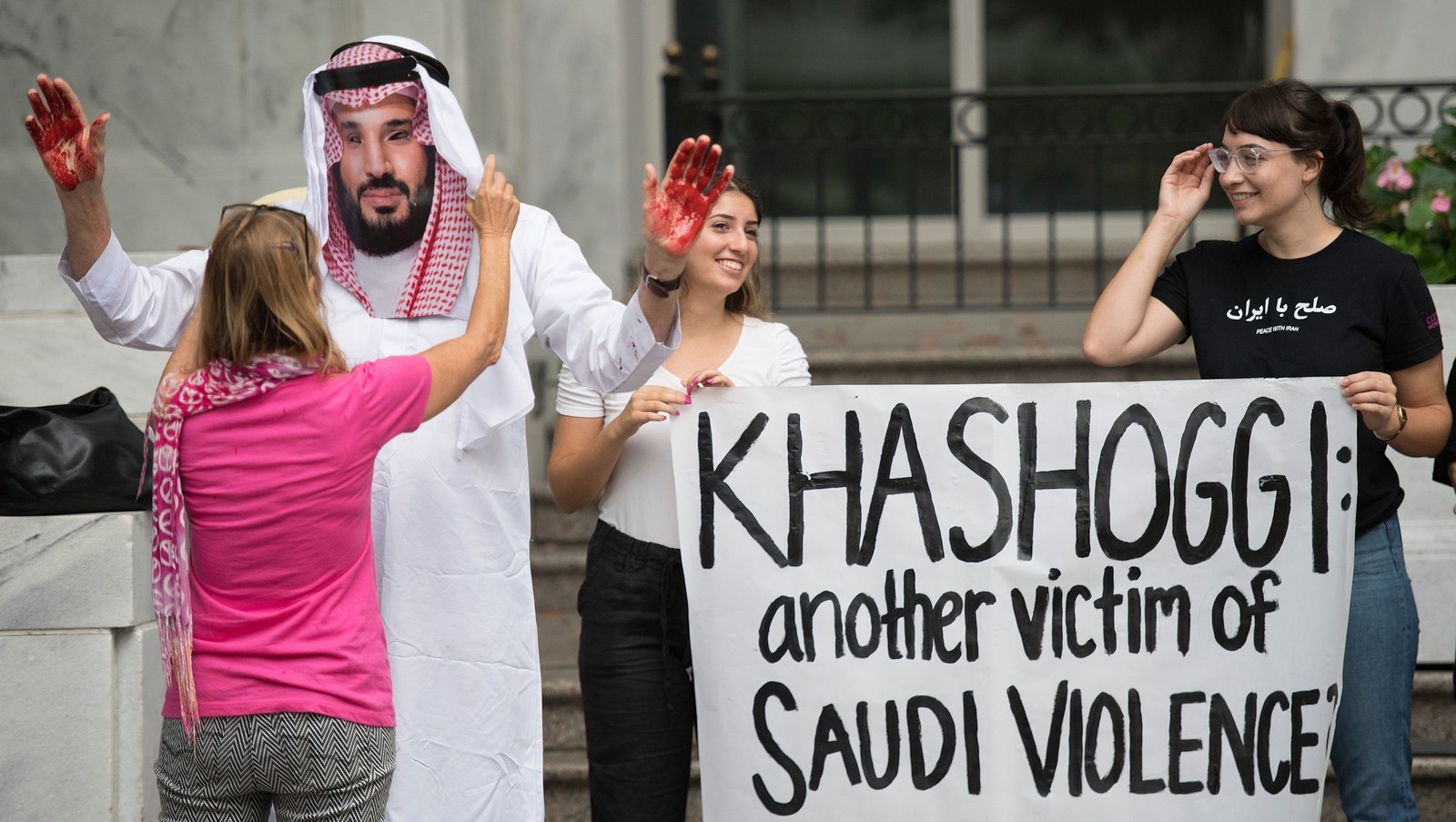 In the CPJ's last global census, it documented seven such journalists who were jailed for their work. Mansour said the CPJ is currently investigating the cases at least nine more journalists arrested as part of Prince Mohammed's wide-ranging crackdowns, which have also targeted political activists, proponents of women's rights, businesspeople, and religious leaders.
At the same time, under Turkish President Recep Tayyip Erdogan, the country is the world's top jailer of journalists. "And the number might be even higher this year than last year," Mansour said.
Since Khashoggi's disappearance, Turkish officials have been unusually open in providing information to the US media, which as Erdogan's government lurches toward authoritarianism it often demonizes as an enemy. They first said that Khashoggi was killed at the Saudi Consulate when he visited to get some papers, while his fiancé waited outside. Then they said that the Saudi government had dispatched a hit team for the killing — and that they had dismembered Khashoggi's body after his death, carrying it away from the consulate in pieces. Erdogan himself has demanded answers on Khashoggi's fate. "It is not possible for us to remain silent," he said.
Turkey and its allies have jumped at the chance to use Khashoggi's disappearance and the outcry surrounding it to batter their rivals. But Mansour added the crucial point in all of this: that the power struggles surrounding Khashoggi's disappearance help to explain its implications but do not minimize its gravity. "That doesn't mean it's not a real story and cause for alarm," he said.
Mansour, an Egyptian political dissident himself who was granted asylum in the US, said that Khashoggi's case had touched a nerve for him. Amid the crackdowns in Saudi Arabia, Khashoggi moved to Washington, DC, last year over concerns that he would be targeted. Even as he settled in the US and gained an increased international audience with a column in the Washington Post, he reportedly remained wary of the Saudi authorities. He told friends he didn't trust the Saudi government not to harm him and when he entered the Saudi Consulate, he gave his fiancé instructions to call an aide to Erdogan if he didn't return. "I have had those exact same conversations with my wife," Mansour said.
Khashoggi, a veteran journalist, was well-connected in Saudi ruling circles but had increasingly been critical of Prince Mohammed and his violations of human rights, both within Saudi Arabia and in Yemen, where a Saudi military campaign has wreaked havoc on civilians. Khashoggi's last column in the Post before his disappearance called for an end to the war and spotlighted the suffering it has wrought. "The crown prince must bring an end to the violence and restore the dignity of the birthplace of Islam," he wrote.
Khashoggi's writing also ventured into the heart of the Saudi–Qatar struggle. His previous column had chastised the Trump administration for its hardline stance against the Muslim Brotherhood and warned against its political isolation across the region. "The eradication of the Muslim Brotherhood is nothing less than an abolition of democracy and a guarantee that Arabs will continue living under authoritarian and corrupt regimes," he wrote on Aug. 28. "In turn, this will mean the continuation of the causes behind revolution, extremism and refugees."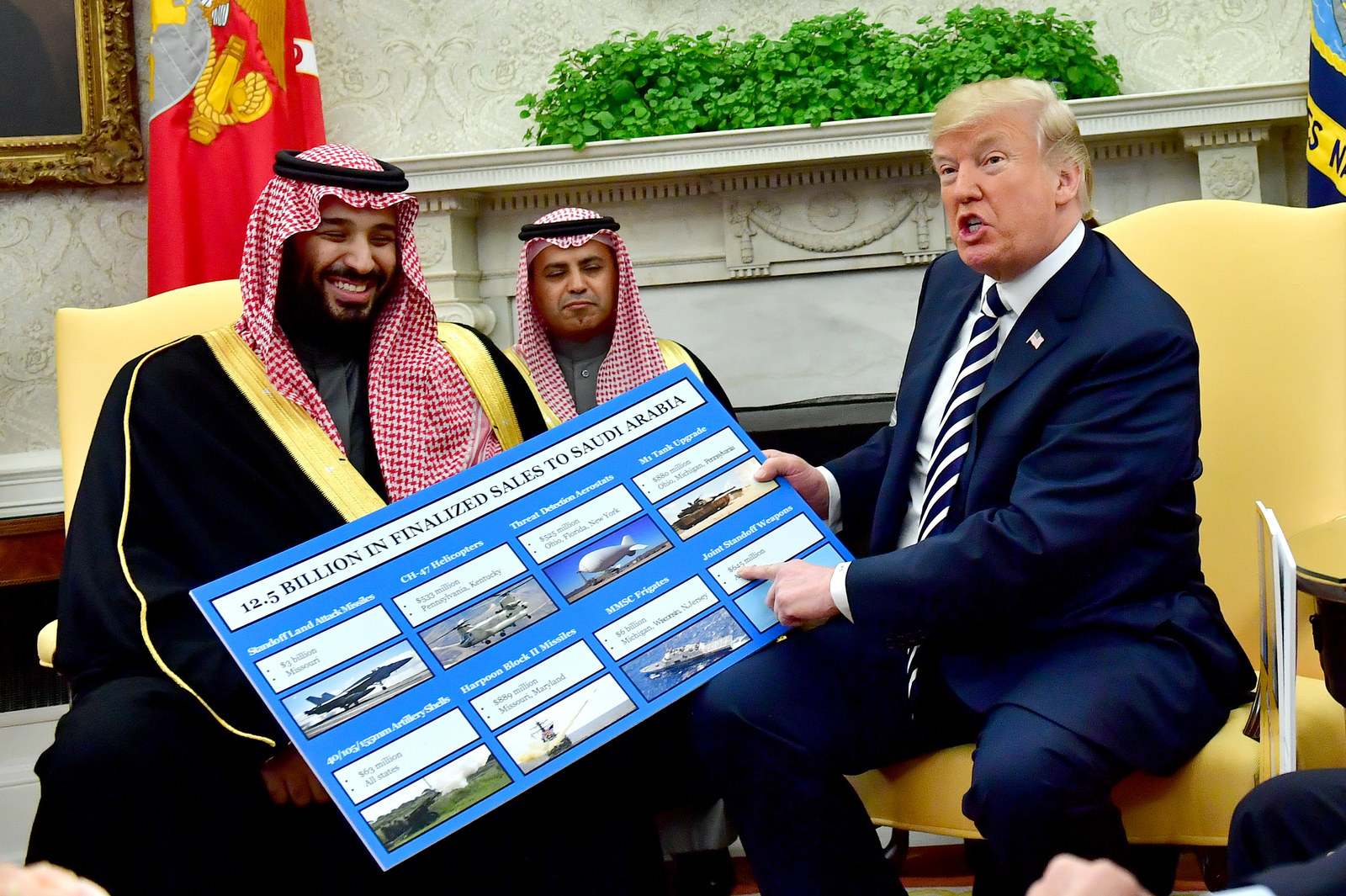 The Trump administration has worked to develop a close relationship with Saudi Arabia, seeing the alliance as crucial to its strategy in the Middle East. The move reversed the course the US had been charting under Barack Obama's administration, when Riyadh, the Saudi capital, was often kept at arm's length. Like many issues concerning the Middle East, the US–Saudi relationship is the subject of an intense partisan divide.

Michael Doran, a senior fellow at the Hudson Institute, said that some in the US have used Khashoggi's disappearance to advance their own political aims. "It's an emotional issue — and rightly so — but it gives a lot of different groups leverage," he said. "It's a hall of mirrors. You can't know if any particular detail you're getting is actually true — from all sides, including our own."

Mansour, of the CPJ, said that the intensity of the global attention on Khashoggi's case might, in the end, push the Saudi government to provide real answers. "That's what we're hoping for," he said.

<!-comments-button-->