Former president Barack Obama called out Donald Trump and his administration in a speech on Friday for "lying" on a range of political issues in the lead-up to the midterm elections.
"He says 'I'm going to protect your preexisting conditions' while his Justice Department is in court right now trying to strike down those protections," said Obama, speaking at an event for Wisconsin Democratic candidates ahead of the midterms.
Trump tweeted on Wednesday that "Republicans will totally protect people with Pre-Existing Conditions."
"That is not spin. That's not exaggeration. Thats not trying to put a positive glow on things. That's lying," said Obama.
In June, the Justice Department argued in federal court in Washington that the core of the Affordable Care Act should be struck down as unconstitutional, including the provision that preexisting conditions be covered.
Obama slammed Republicans for spending eight years trying to end the Affordable Care Act, also known as Obamacare, and then in "the final weeks before an election pretending you're Florence Nightingale."
During the 40-minute speech at North Division High School in Milwaukee, Obama also called out Fox News and other news organizations for repeating Republican comments on issues such as health care and not calling them out as falsehoods.
"Fox News will not tell you that what the Republicans are saying about preexisting conditions aren't true, but you know what — it'd be nice if the serious outlets did and weren't distracted by the same kinds of fearmongering that was done every election cycle, but I guess they can't help themselves so they just cover it," said the former president. "So until we start getting a little bit better about calling a lie a lie, the only check we've got on this behavior is you and your vote."
Obama also noted that Trump and Republicans last year passed a significant tax cut that primarily benefited the wealthy and corporations, and that the president's claim that he would pass another tax cut before the midterms is not factually possible.
"The president said he'd pass a middle-class tax cut before the next election. Congress isn't even in session. He just makes it up," said Obama.
The former president joked about legal issues surrounding Trump's campaign and White House staffers, such as former campaign chair Paul Manafort, who was found guilty of eight counts of financial crimes in special counsel Robert Mueller's investigation.
"In Washington, they have racked up enough indictments to field a football team. Nobody in my administration got indicted. So how is it that they clean things up?" asked Obama.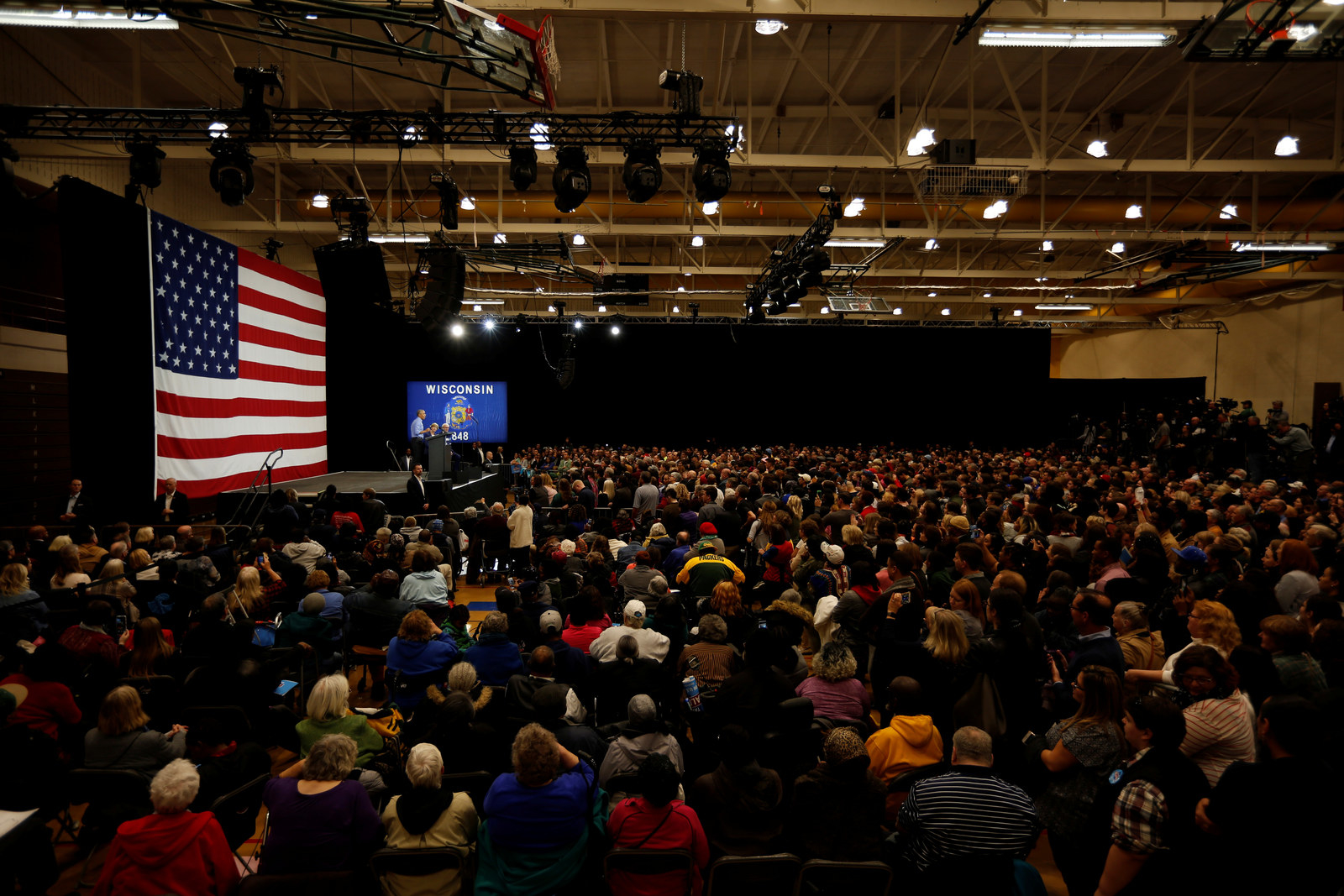 He also referred to the New York Times story earlier this week revealing that Chinese and Russian spies have been listening to Trump's cellphone calls because the president insists on using an unsecured line to talk with friends, comparing it to the issue during the 2016 campaign of Hillary Clinton's use of an unsecured email server.

"They didn't care about emails. And you know how you know? Because if they did, they'd be up in arms right now as the Chinese are listening to the president's iPhone that he leaves in his golf car," said Obama. "It turns out, I guess, it wasn't that important."

On Tuesday, the Secret Service intercepted a pipe bomb that was mailed to the Obamas' Washington home, one of more than a dozen explosive packages sent to other prominent Democrat leaders and supporters.

Obama criticized Trump and Republicans who have called for "civility" after the arrest of the bombing suspect, whose social media pages and van were covered in pro-Trump slogans and racist threats against Democrats.

"I'm hoping you think it's wrong to hear people spend years, months vilifying people, questioning their patriotism, calling them enemies of the people, and then suddenly you're concerned about civility. Please," said Obama.

"And by the way, we don't need more mealy-mouthed elected officials who claim they're disappointed by this bad behavior but then don't do anything about it and just go along with it," he declared.

<!-comments-button-->