The world's most adorable couple — Emily Blunt and John Krasinski — just gave the world's most adorable interview to The Hollywood Reporter and posed for the world's most adorable photos.
I MEANNNNNN:
They talk about a lot of great things like working together on A Quiet Place and Emily taking on the role of Mary Poppins — but one of the cutest parts is when they start reminiscing about their first date.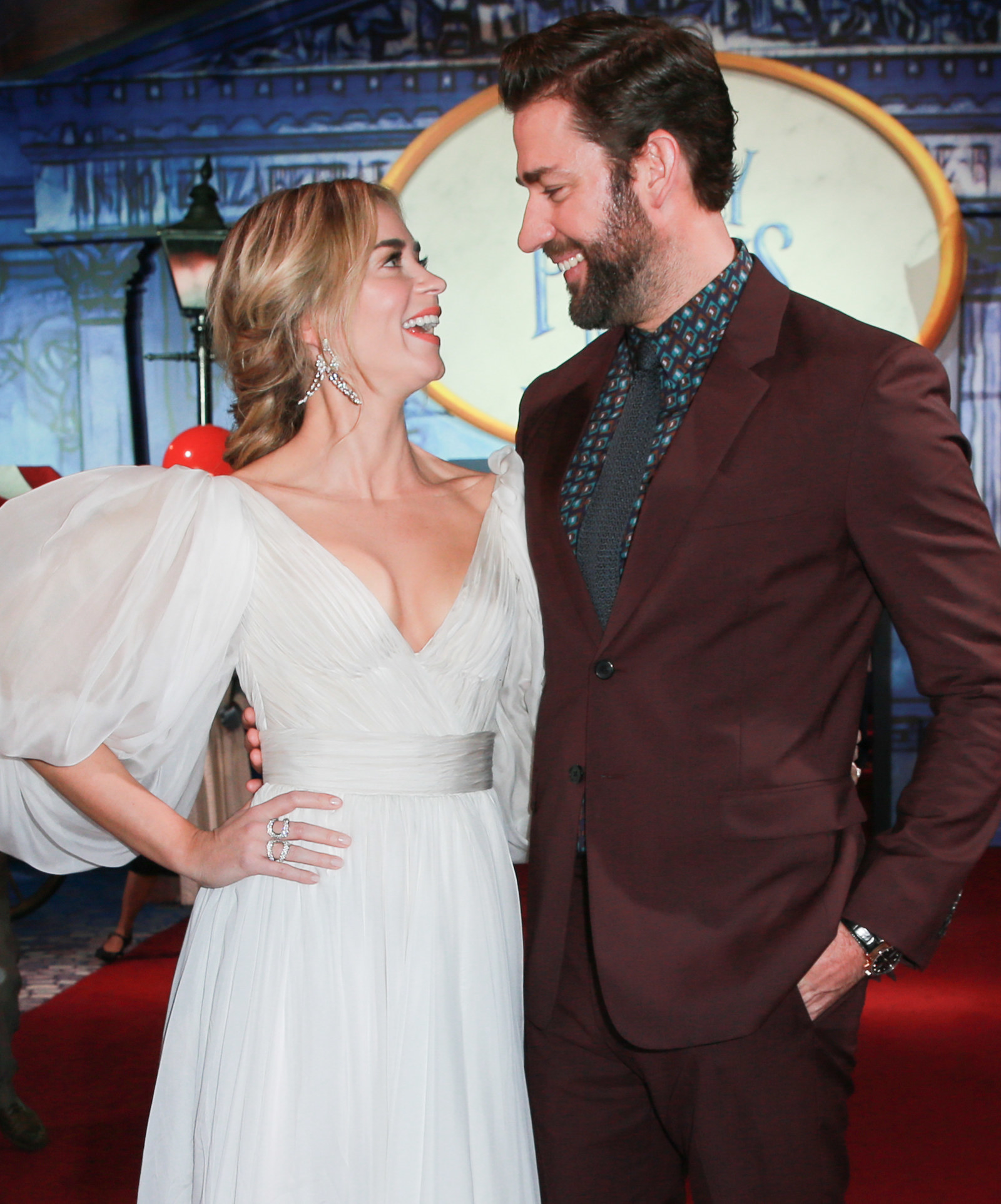 First of all, the pair met in 2008 and were introduced by a mutual friend while Emily was at dinner with Justin Theroux.
But they disagree 100% about who actually asked out the other first:
As for who asked whom out, "Probably me, I think," Blunt says. At this, Krasinski pivots from his wife to me, affecting the look of Jim deadpanning to the camera in the offices of Dunder Mifflin after someone has said something stupid. "Yeah, right," he counters. She insists: "I think it was me." "No," he fires back. "It was me asking for a while and you took some time, and then we finally had a date."
Anyway, they tried to keep the actual details on the DL, which is completely fair, but they DID accidentally let it slip that Emily calls him "Kras" which made me grin like an idiot:
Their first evening together involved pizza and his apartment in West Hollywood, and, based on the amount of time Krasinski is taking to answer this question, something else that he isn't sure if he's allowed to share. During his long pause, Blunt pulls a strand of her blond hair off Krasinski's sweater, calls him "Kras," and declares, "It's so precious, I don't want to talk about it. Is that all right?"
The whole thing made my day better, and I highly recommend you read the full article for some more adorable tidbits. Now please enjoy one more perfect photo for the road:
<!-comments-button-->