1.
The firehouse where Hitch gives advice to a client is the same firehouse from Ghostbusters.
2.
The woman one of Hitch's clients is dating has a copy of Romeo and Juliet on her nightstand. It's also worth noting that the woman who broke Hitch's heart years ago was named Cressida, and Shakespeare wrote a tragedy called Troilus and Cressida.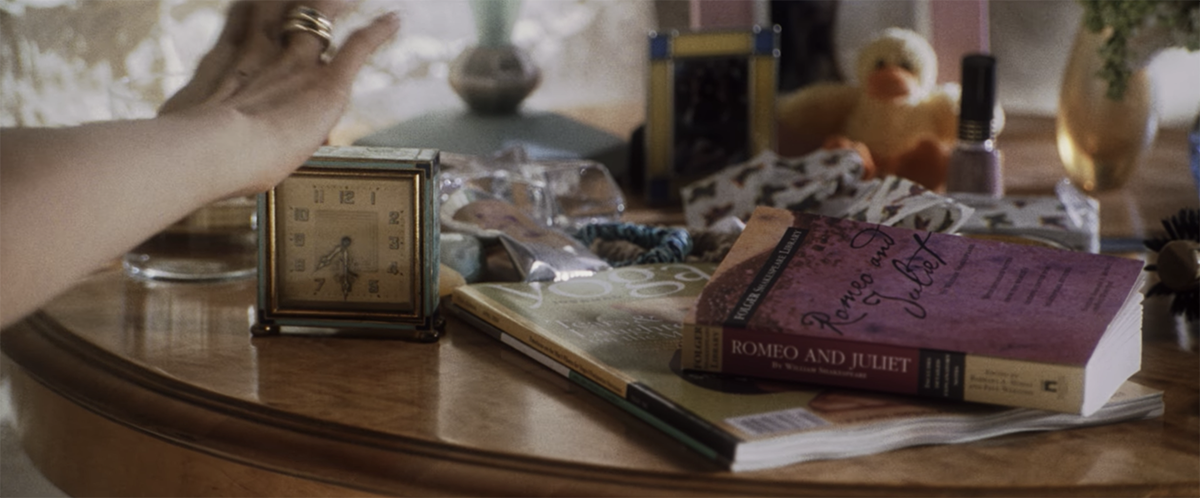 3.
A poster for the art show Hitch sends one of his clients to says, "Barbra Matis Gallery." Barbara Matis is the name of the film's set designer.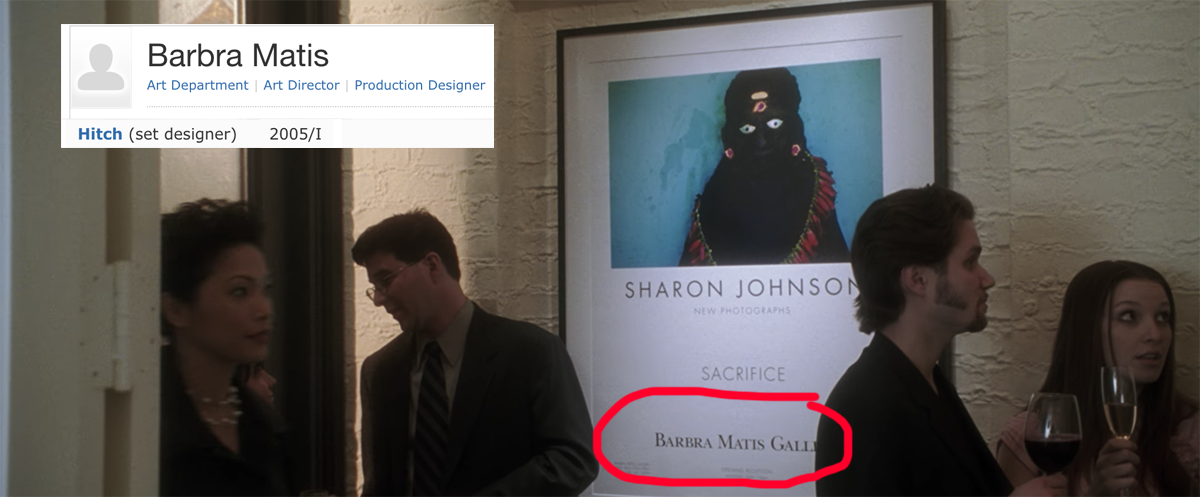 4.
Sara breaks a story for her gossip column about Allegra Cole's boyfriend, Sebby (Sebastian), cheating on her with a "busty brunette." Later, we see Albert reading the column.
5.
The papers feature photos of Sebastian, who doesn't actually have any scenes in the movie, but is portrayed by Alexander Skarsgård.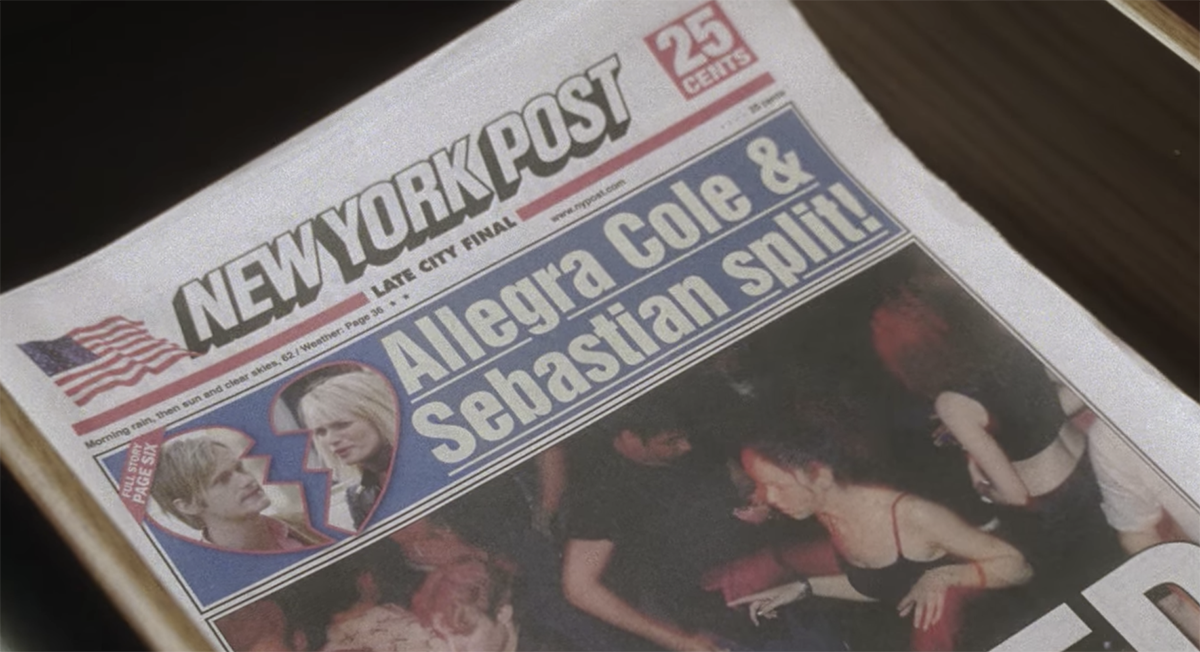 6.
You can also briefly catch a glimpse of Sara's column, called "Fly on the Wall," which offers some details, like the fact that Sebastian lived with "seven supermodels," but claimed they were "just friends."
7.
The article also says that Allegra's having "financial difficulties because of out-of-control spending habits." Later, she pitches the idea of investing half a million dollars in her designer friend's business to her board of advisors.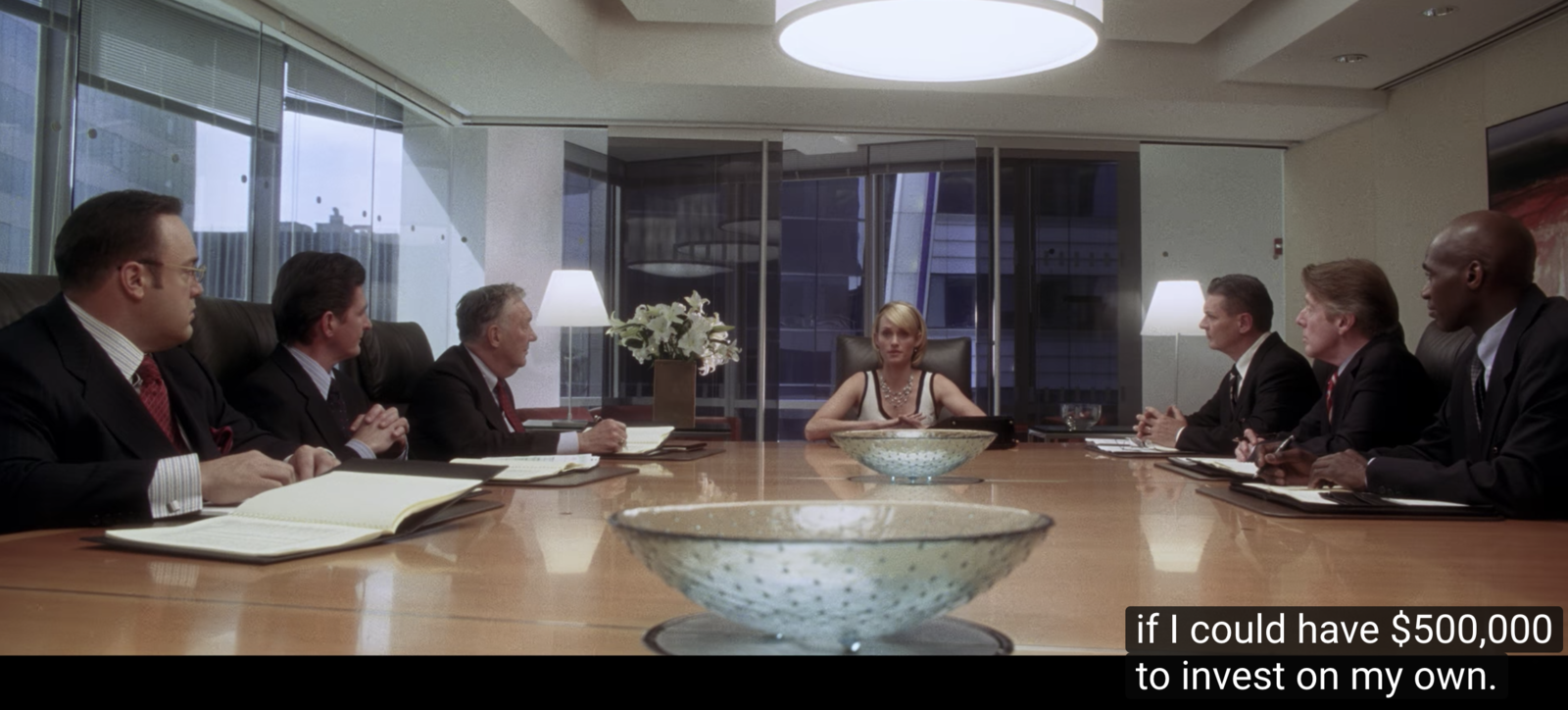 8.
The woman Hitch hands a $20 bill to in the bar is played by Paula Patton — it was her first movie role.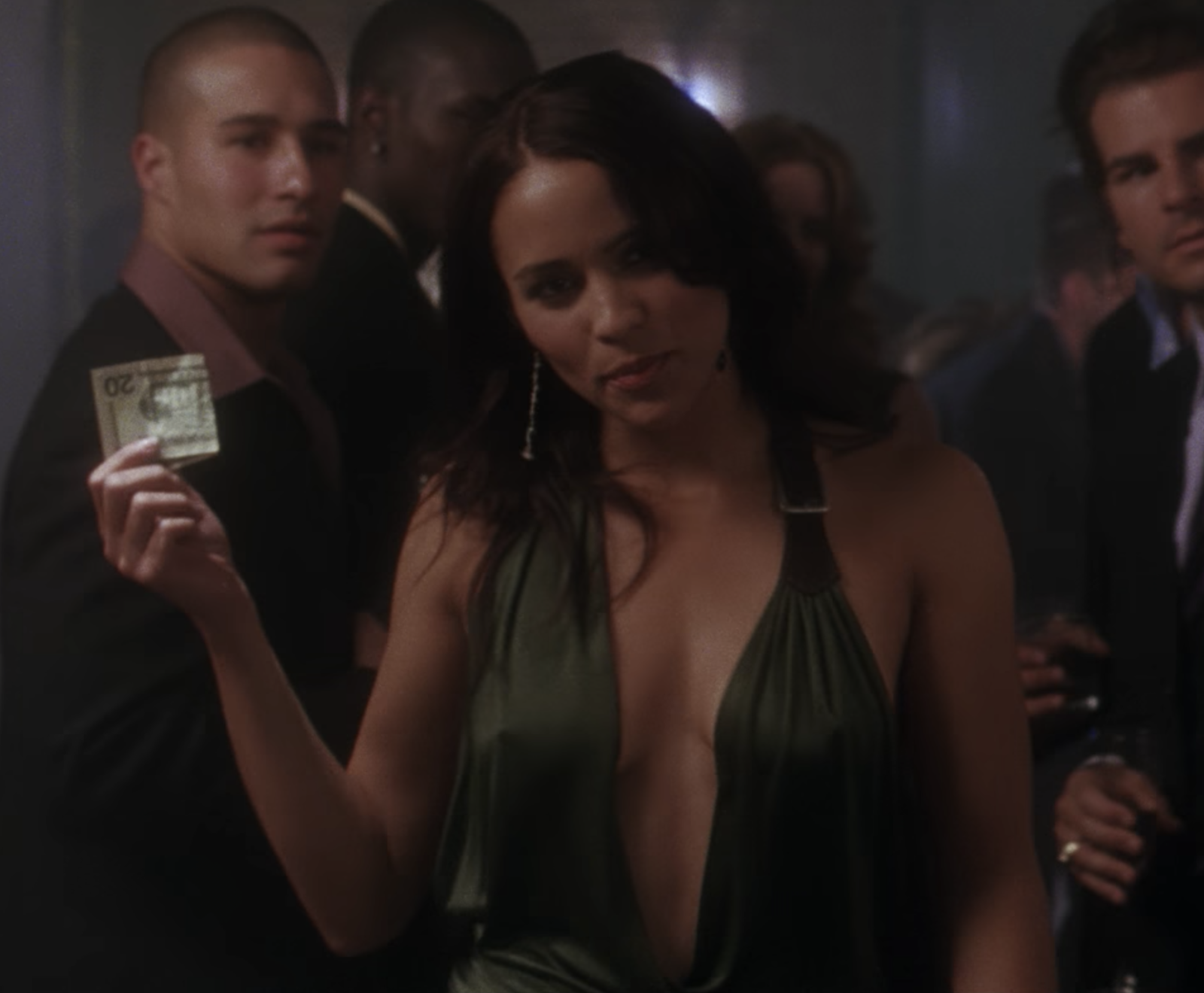 9.
Hitch's file on Albert reveals his favorite books, favorite TV shows, favorite musical artists, and favorite movies, which include Lord of the Rings and Clueless.
10.
The name Allegra Cole stems from a fictional celebrity who appeared in Esquire magazine named Allegra Coleman.
11.
The card attached to the box Sara is given after agreeing to a date with Hitch has a map of Manhattan that shows the Hudson River, which is where their date took place.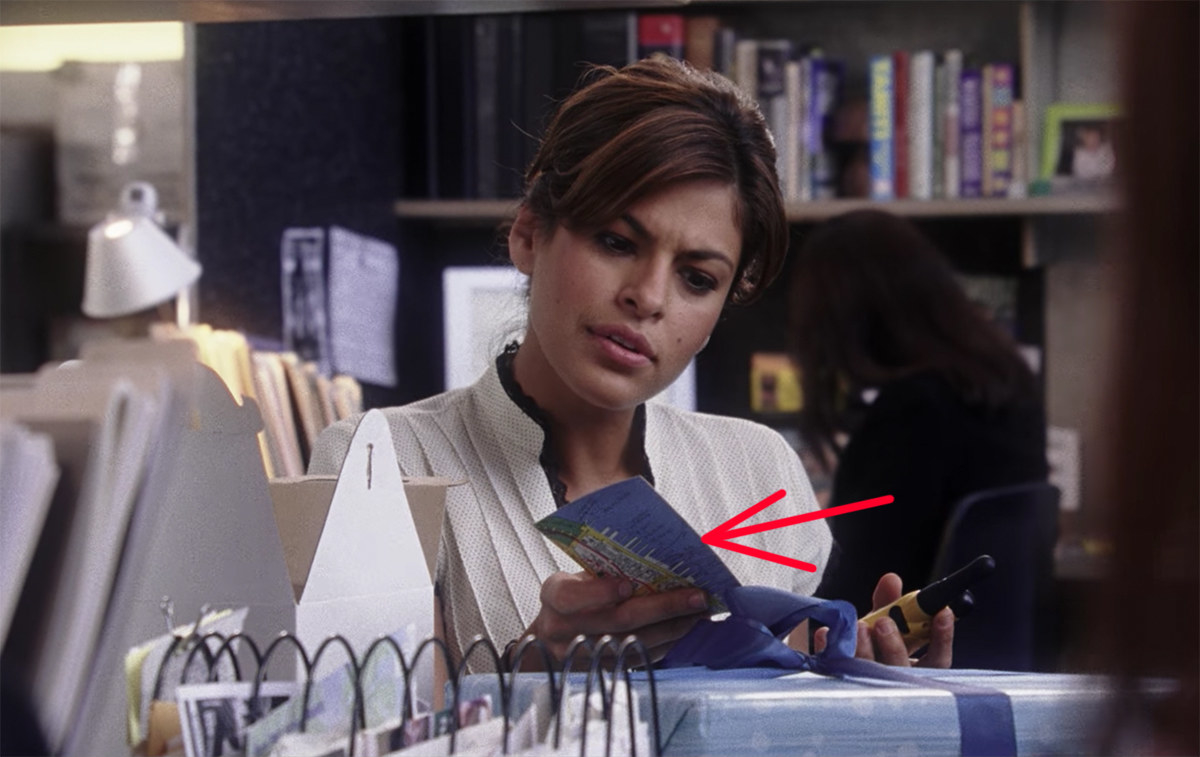 12.
There are many titles visible on Hitch's bookcase, one of which is Age Erasers for Men, a guide to maintaining a youthful body and good skin care, amongst other things.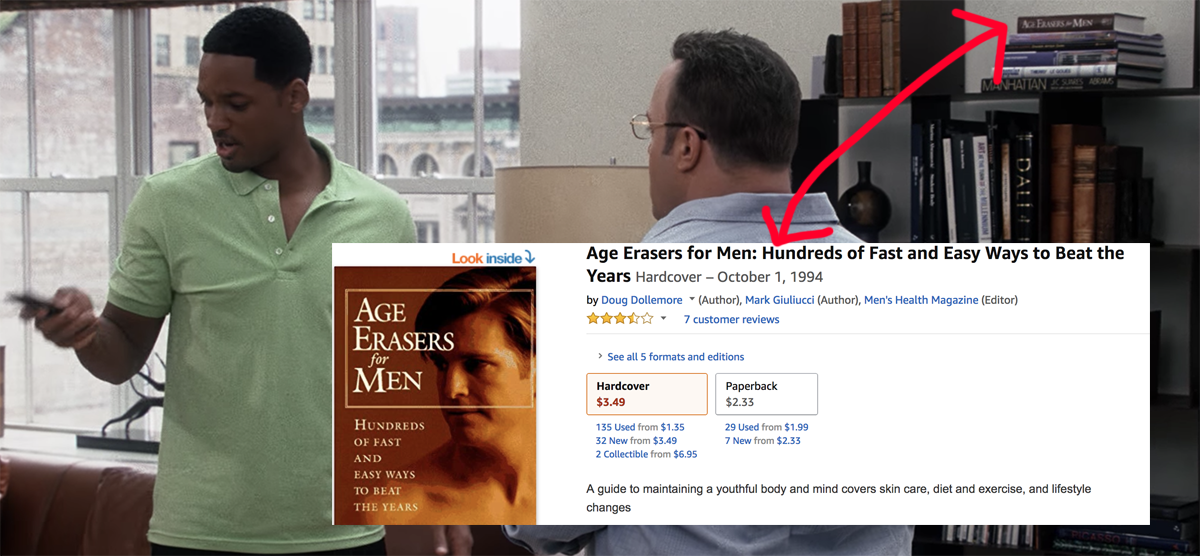 13.
Although it's never mentioned, one of the newspaper headlines seen later indicates that Sebastian wants Allegra back.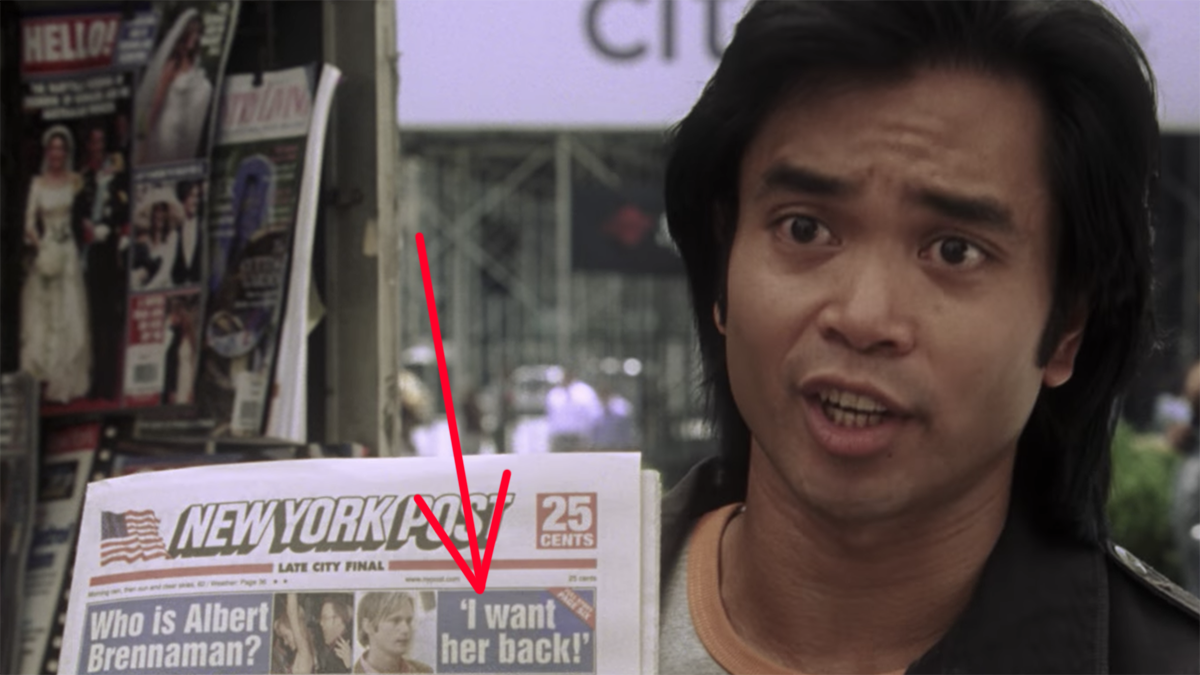 14.
A "Dynamic Dating Diagram" is visible in Hitch's apartment. It appears to break down first, second, third, and fourth dates.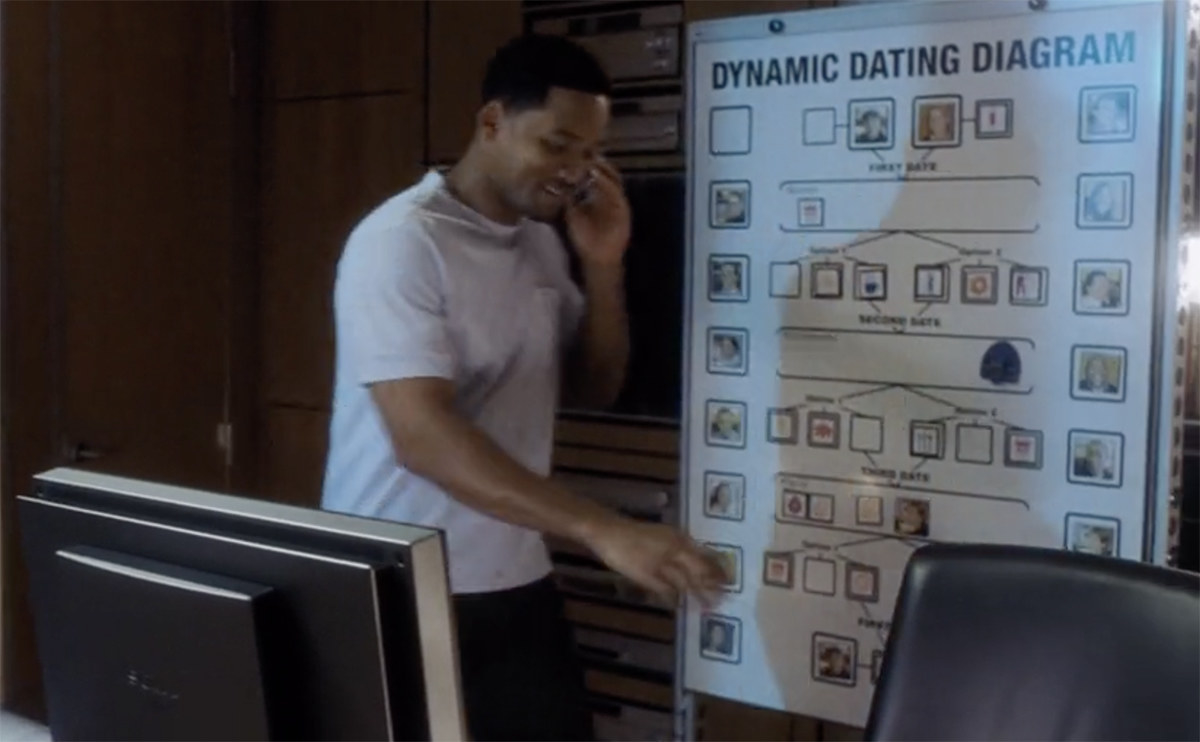 15.
Hitch's advice to Albert on a first kiss is to lean in 90% of the way, and let the other person come 10%. When he and Sara have their first kiss, she is the one who leans in 90%.
<!-comments-button-->